Welcome to Milwaukee Acupuncture and Health Center

At Milwaukee Acupuncture and Health Center, our mission is to provide natural solutions to our communities' health afflictions by eliminating symptoms of disease, restoring proper body function and improving the quality of life.
Acupuncture has a proven track record of being incredibly safe and effective for many different illnesses. The 1997 National Institute of Health Consensus Conference on Acupuncture stated, "The data in support of acupuncture is as strong as those for many accepted Western medical therapies. One of the advantages of acupuncture is that the incidence of adverse effects is substantially lower than that of many drugs or other accepted medical procedures used for the same conditions."
We strive to provide the highest quality of care, our clinicians are the most qualified and most extensively trained in the field. You will find that we are different in our patient approach, the superior level of care we provide, and our dedication to your health goals.
We are looking forward to serving you in the future.
In Good Health,

Chuan Liu, PhD, L., Ac, Clinic Director
Milwaukee Acupuncture and Health Center
---
Who is Chuan Liu, PhD, L.Ac.?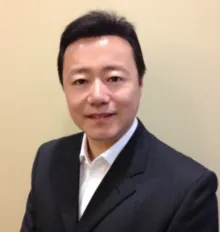 Dr. Liu received his Ph.D. degree from Heilongjiang University of Chinese Medicine, China, one of the "Top Seven prestigious Chinese Medicine Universities", the University is well-known for its great emphasis on the development of physicians by teaching Eastern and Western medical therapeutics, Dr. Liu was one of 10 students entitled "Extraordinary Graduate" over 2000 students for his outstanding academics. Dr. Liu was born and raised in Harbin, China to a family that has been practicing Medicine for generations.
From 1998 to 2011, as a professor and clinic supervisor, Dr. Liu worked at the Midwest College of Oriental Medicine in Racine, Wisconsin, the classes he has taught include: Acupuncture Needling Technique, Chinese Medical Massage, Herbology, Physical Examination and Internal Medicine. Dr. Liu was also on staff as an Acupuncture Physician at the Pain Management Center of Brookfield, Delafield and Kenosha, Wisconsin from 1999 to 2002. He has lectured on Complementary and Alternative Medicine topics in many schools including the Medical School at UW Madison, WI. With his extensive teaching experience and vast array of clinical skills, he has earned himself a strong reputation amongst students, colleagues and his patients.
In 2003, Dr. Liu founded Midwest Alternative Medicine Clinic, LLC, known as Milwaukee Acupuncture and Health Center in Milwaukee, Wisconsin. The Clinics focus on the integration of traditional oriental healing art and western medical modalities in order to provide people more extensive and effective healthcare choices.
Dr. Liu specializes in Medical Acupuncture and Herbal Medicine for pain management, he has achieved great success in the treatment of, but not limited to, Fibromyalgia, migraine, headache, neck and back pain and neurological disorders. His goal is to help as many people as possible by eliminating symptoms of disease, restoring proper body function and improving the quality of life.