Treating Sleep Problems at Milwaukee Acupuncture and Health Center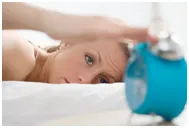 The National Center on Sleep Disorders Research states: "By any measuring stick, the deaths, illness, and damage due to sleep deprivation and sleep disorders represent a substantial problem for American society." According to the National Institute of Neurological Disorders and Stroke, sleep and sleep-related problems play a role in a large number of human disorders and affect almost every field of medicine. Poor quality sleep and insufficient sleep on a regular basis interfere with people's daily activity of living, such as work, driving and relationship, and it also increases the risk of depression, hormone changes, high blood pressure, heart disease, diabetes, cancer and many other medical conditions.
Taking sleeping pills will lead to your body becoming dependent on them and your body will soon become tolerant. Research and study from the National Institutes of Health show that sleep drugs such as Ambien are categorized as a "sedative-hypnotic" with many side effects and withdrawal symptoms can be severe. Sleep drugs do not resolve the underlying cause of sleep problems; in addition, they may cause more health issues while taken with other drugs.
At the Milwaukee Acupuncture and Health Center, we offer effective, non-drug solutions to sleeping trouble by addressing the underlying causes. Would you like to get rid of your sleeping trouble naturally once and for all? Would you like to maintain your body to function at its best and enjoy a happier and healthy life? We may have a solution for you. For more information, to schedule a consultation please call our clinic office at (414) 727–4640.