At Milwaukee Acupuncture and Health Center, we are grateful for the service of our Veterans and are pleased to have the opportunity to serve them! We proudly provide acupuncture for veteran patients through VA Community Care Network Program, please call 414 727 4640 for more information.
From our VA patients: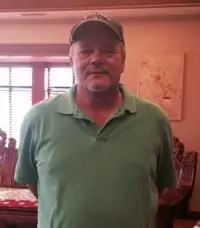 To Dr. Liu and the outstanding people at Milwaukee Acupuncture and Health Center, I say "Thank you for the pain relief you have given me". You are ACE'S in my book. I have not felt this good in many years.
My name is Eugene Manske, I'm a US Air Force Veteran. I was referred to Milwaukee Acupuncture and Health Center from the VA Hospital Veterans Choice Program as an option to avoid surgery and receive pain relief. I have had 11 surgeries over the years, plus countless cortisone shots and medications for pain relief with little or no good results and the pain medications were causing me digestive trouble and terrible side effects.
Dr. Liu and the massage therapist Cindy have finally helped me achieve substantial results without medication or shots. Now I am able to be more active with a lot of things in daily life. I strongly encourage all veterans to check into this as an option instead of shots and medications.
Again my heart felt THANK YOU to all the great staff. Keep up the outstanding work you are doing, you are helping many people with the work that you do. You are appreciated! USAF Veteran and retired Bricklayer/Mason
--- Eugene H Manske

I have had migraines 2-3 times a week for about 15 years. The VA Health center referred me to Dr. Chuan Liu for acupuncture. Within about 2 weeks the severity and frequency of the headaches decreased. Now four months into treatment I haven't had a migraine for over two months. I haven't taken any medication since the first month of treatment. I normally took it two times daily. Dr. Liu is an amazing doctor. He is so kind and takes time to talk with me to fully understand and treat my problem. The staff is also wonderful. They are always cheerful and welcoming are willing to take time to answer any question. If you are considering acupuncture for any ailment this is absolutely the place to go. And don't be nervous, the needles don't hurt like you think they would.
----Theresa Makowski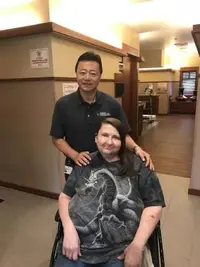 My name is Gloria Krukowski and I'm a Veteran. I've suffered from several broken bones, many significant surgeries and other difficult health problems. Needless to say I've been in severe pain for years! To help improve my life, I came to Milwaukee Acupuncture and Health Center for treatment authorized by VA, since I've been coming about 2 to 3 times a week for about 2 months, my joint range of motion has improved significantly, my pain is decreasing, it is tolerable now! My ability to sleep has also returned after each visit! I highly recommend everyone who is in pain come to the skilled, talented and highly trained professionals of the Milwaukee Acupuncture and Health Center, you will thank yourself.